A Few of My Books
The lovable wackiness of Modern Family meets zany contests in this delightful new series that will have readers laughing out loud!
Choose-your-own adventure and find the right path to get your party to the summit!
Cousins Henry and Keats take on magical odd jobs for the kooky Mr. Cigam—and find themselves battling monsters in these funny adventures. Published by Random House. Combined sales in the 100,000's.

Includes "Attack of the Shark-Headed Zombie" and "Stampede of the Supermarket Slugs" and "Invasion of the Junkyard Hog."
A squad of misfit monsters who team up to play sports...four books so far in this Scholastic series: The Werewolf at Home Plate, The Vampire at Half Court, The Big Foot in the End Zone, and The Zombie at the Finish Line. All drawings by Jared Lee, the illustrator of the Black Lagoon series!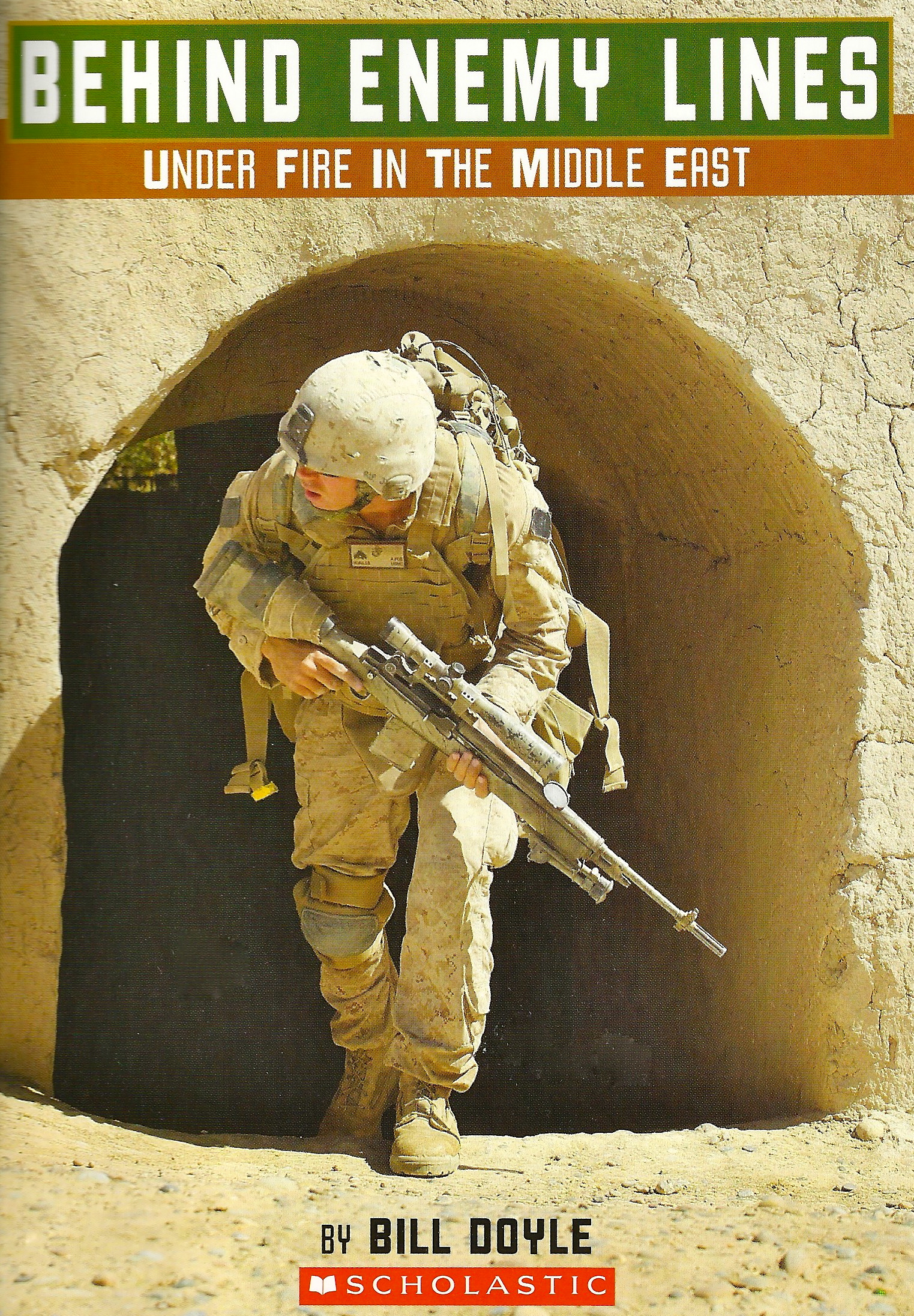 Scholastic describes this latest book in my "Behind Enemy Lines" as:
"Soldiers, survivors, and secrets abound in this collection of true tales of adventure and intrigue, all set amid harrowing conflict in the Middle East. In these stories, real-life heroes perform daring acts of courage to survive attack, complete their missions, and fight for freedom. And they do it all—BEHIND ENEMY LINES."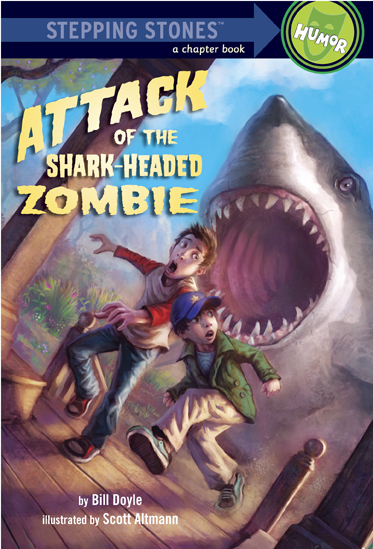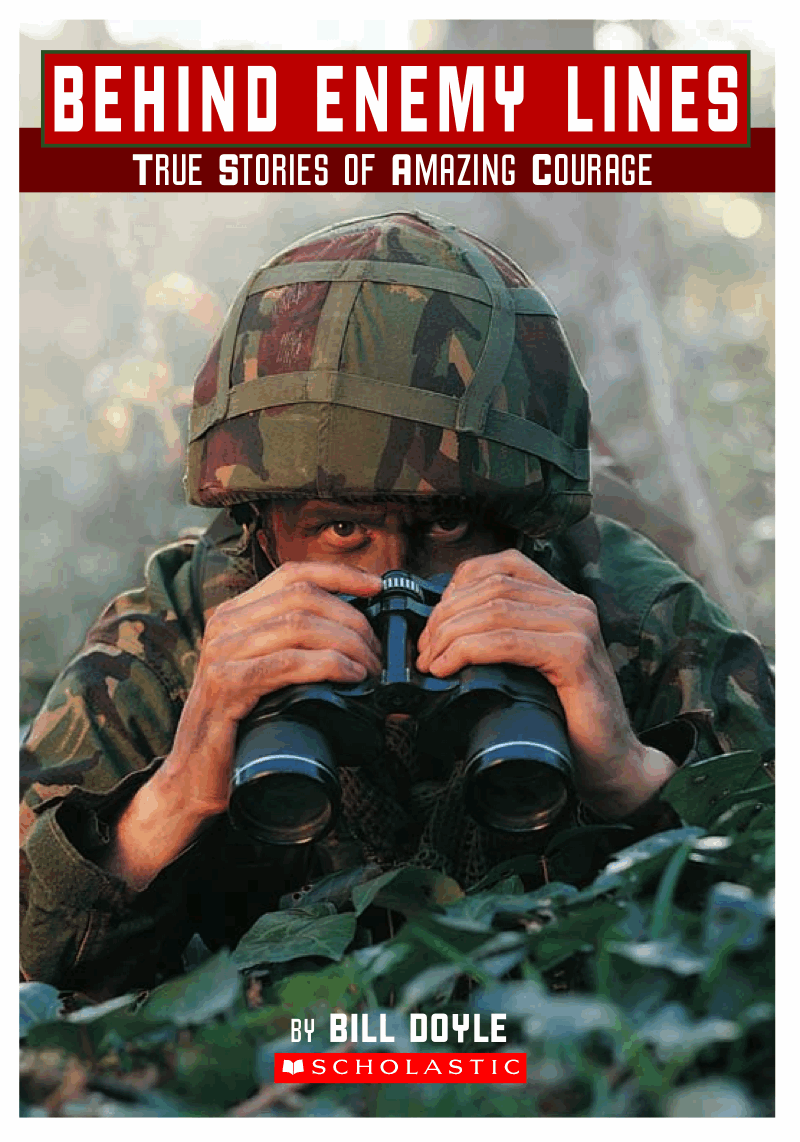 These eight tales of amazing courage and astounding bravery are all based on real people and their incredible stories of fighting, struggling and spying from the Revolutionary War to the War in Iraq.

It's available NOW through Scholastic's Book Club.

If it's not in a flyer at your school and you'd like to order the book, have an adult...

Call Scholastic at 800-724-6527, push prompt 3, then prompt 1.
Action-packed, the books are written like journals. They have all the clippings, maps, and doodles you would find in an investigator's diary.

Readers pick up real-life investigative techniques that are true to the time period.

"The Inspector," a fun newspaper in the back of each book gives context sets up the time and place of the crime-solving action.
Published by Little Brown, this 6-book historical mystery series includes titles, Swindled!, Nabbed!, Silenced!, Betrayed!, Iced!, and Trapped!
Detective G. Codd Fitzmorgan, 14, is invited to a stormy, secluded island for a roaring 20s celebration. When a ghost plane lands near the mansion, it's up to G. Codd to use his skills as an illusionist to track down the missing pilot. His journey takes him through the creepy mansion's hidden passages, secret towers and finally into the dungeons below!
Young detective Mal Moorie enters a rural boarding school near a wilderness area. Someone is killing the endangered animals of the nearby wilderness. It's up to Mal and his friends to put a stop to the dastardly plot!
Zeke Moorie joins a disco tour intended to fundraise and attract youth to a traveling King Tut exhibition. But he soon finds that it's not all fun and games. A plot is afoot involving a newly discovered ankh necklace that may have belonged to the Pharaoh, and a box that's been locked for thousands of years.
In Iced!, Nick Fitzmorgan's father has disappeared, and it takes all Nick's detective skills to decipher the clues he left behind. Before long, Nick is racing up the cold, slippery slopes of Mount Everest to find his father and a missing camera that could solve the mystery of who was really the first person to reach the summit. But can Nick find them before it's too late?
In Trapped!, Otis Fitzmorgan finds himself in the middle of an evil art fraud mystery in space. On his way back to earth via the new space elevator Otis is forced to use his outlawed private detective skills to get to the bottom of the mystery that is threatening to kill all of those on board.