School Visits and Conferences
I love to visit classrooms, libraries, and conferences in person, or via Skype or iChat. I can schedule up to 30-minute virtual, Q&A visits with book groups and library groups that have read at least one of my books. Please contact me to set up an Author Visit or Author Talk!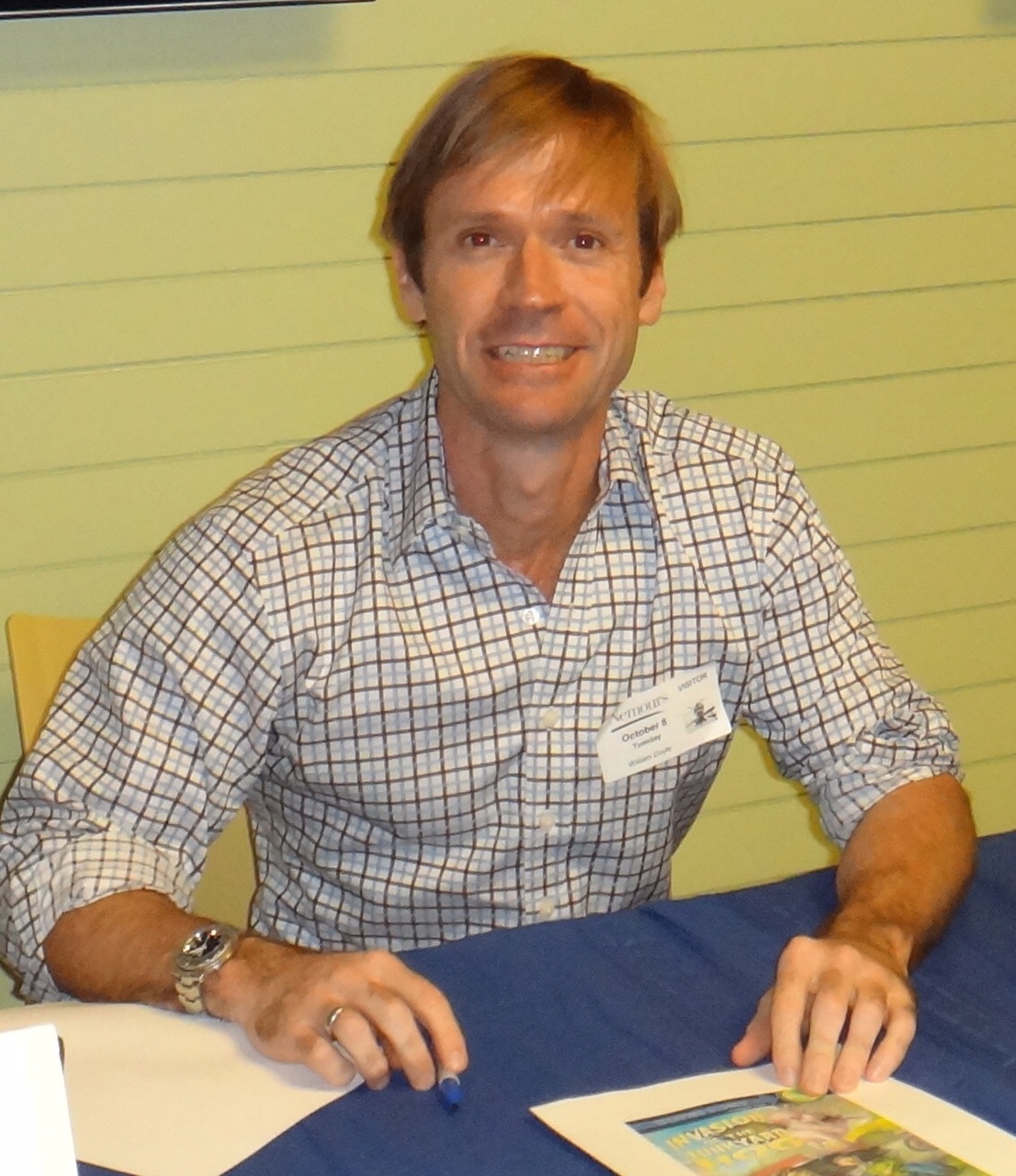 The photo above is from my visit to Nemours Children's Hospital. Most of my visits have been to schools such as Greens Farms Academy in Connecticut and New York City schools, such as Nightingale-Bamford, The Brearley School, Loyola, PS 41, and PS 157 (this last school through the amazing Learning Leaders organization).

I've been invited to present at various conferences across the country, including the Michigan Reading Association Conference, the Dust or Magic eBook Conference, and the Worcester State College's Authors Institute.

I'm interested in taking advantage of Skype to make even more visits and right now I'm running a special rate. Please contact me so we can set up a visit to your classroom!
Possible Formats for My Visit
I've developed educational guides for major institutions such as The American Museum of Natural History, Google, and the National Park Service, so I'm a pro at speaking to students and educators. My visit could have many different kinds of focus…here are just a few ideas:

As the author of the Scream Team series—books about misfit monsters who play sports—I created a squad of wacky creatures who really connect with readers. I will help students develop their own monster main character—one with specific goals, obstacles, and talents.

I've developed two mystery series, Crime Through Time and Comprehension Cliffhangers. For older grades, I will focus on historical fiction, guiding students on creating their own detectives from their favorite time periods.

As creator and developer of best-selling interactive storybooks, including "Nash Smasher!" and "Don't Open Before Christmas," I can show you secrets of storyboarding your own book app and getting it into the hands of readers.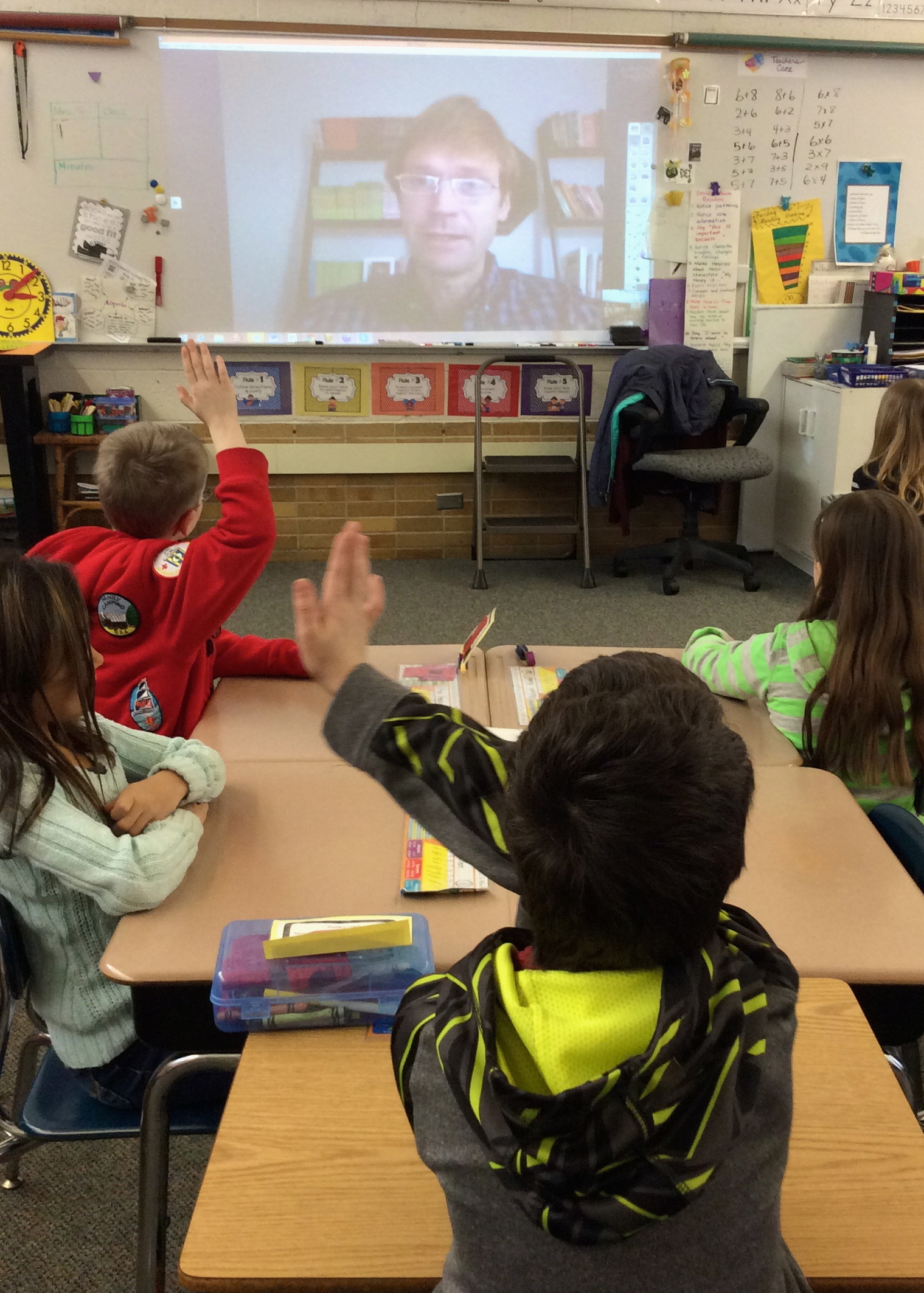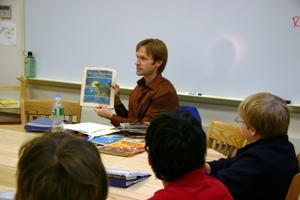 With an MFA in Dramatic Writing from NYU's Film School, Bill's been editor at Sesame Workshop, TIME For Kids/SI KIDS, and LeapFrog. He's author of the kids series Crime Through Time (Little Brown), Behind Enemy Lines (Scholastic), Henry & Keats books: "Attack of the Shark-Headed Zombie" and "Stampede of the Supermarket Slugs" (Random House); Scream Team (Scholastic): and the "The Worst Case Scenario Ultimate Adventure: Everest" (Chronicle)

Bill is the founder of Crab Hill Press—a developer of apps for kids, including
"Nash Smasher!" (named a Best 10 Children's iPad Book by the New York Times)
Bill lives in New York City. You can visit him online at BillDoyle.net.